Published on:
10:48AM Sep 06, 2016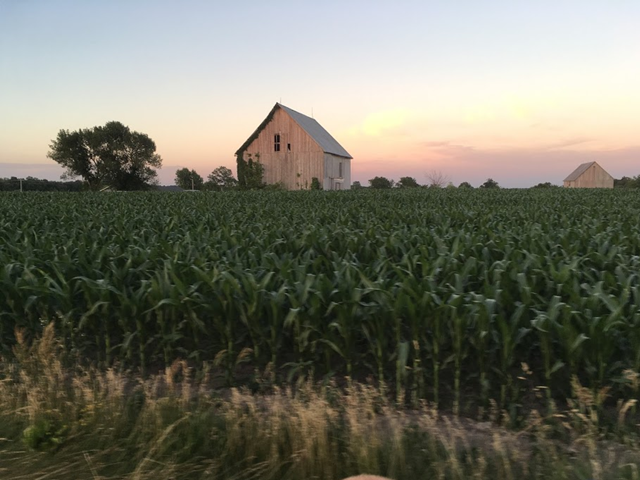 Good Morning! Paul Georgy with the early morning commentary for September 6, 2016.
Grain markets are lower on harvest pressure and demand concerns. Outside markets are higher ahead of this week's jobs report.
FC Stone estimates US corn yields at 175.6 bushels per acre, up from last month's estimate of 175.0 with production at 15.195 billion bushels. Soybean yields were also raised to 50.1 bpa  vs. last month's 48.8 bpa. Soybean production is estimated at 4.163 billion bushels.
Horizon, a Brazilian grain consultant, estimates that the 2016/17 crop currently being planted, will reach 103.3 million tonnes for soybeans, and 94.6 million tonnes for corn. If realized, both numbers would be records for Brazil.
Chinese state reserve auctions did not result in a sale overnight of any of the corn that was offered.
Egypt's health ministry has banned the imports of wheat containing ergot, in line with the countries ag and supply ministries. Traders say the policy will be difficult to abide by, as most shipments have at least trace amounts of the fungus.
China is encouraging farmers in its largest grain provence to rotate from corn to soybean plantings by offering producers subsidies to make the switch. The policy comes as China tries to deal with large corn supplies, and offset its reliance on foreign soybeans.
CFTC's Commitments of Traders report showed managed money funds were sellers of 8,561 contracts of corn to be net short 162,503 contracts with data reported through August 30th. Funds were also sellers of 27,665 contracts of soybeans, and 17,896 contracts of wheat. This left them net long 99,633 soybeans, and short 121,873 wheat.
Crop progress will be released at 3:00 PM CT today, a day late due to yesterday's Labor Day holiday.
The Economic Calendar is moderately busy this week with MBA Mortgage Index and Fed's Beige Book out tomorrow. Initial Jobless Claims and Continuing Claims are due Thursday.
The new online cash cattle trading platform will be restarting on September 14 (fedcattleexchange.com). We look forward to it.
Spillover pressure in the hog market has been felt from the continuing pricing problems on the beef side. Over the past four weeks kill levels have run 2.3% over last year.
Livestock fund position data had them as sellers of 9,750 contracts of Live Cattle, and 2,708 contracts of Lean Hogs in the CFTC's most recent report. They were reported net long 31,173 cattle, and 36,218 hogs.
Dressed beef values were sharply lower with choice down 4.65 and select down 1.42. The CME Feeder Index is 142.60. Pork cutout values were down .78.
If you have any questions on any of our content, give us a call at 800-262-7538 or service@allendale-inc.com