Published on:
10:47AM Aug 01, 2016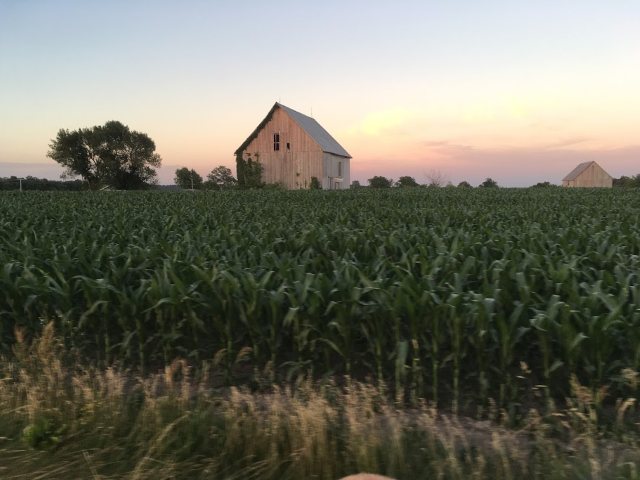 Good Morning! Paul Georgy with the early morning commentary for August 1, 2016.
Grain markets are mixed as we start a new month of trading.  Weather expectations and lower crude oil prices are providing the selling attitude.
The weather forecast over the next 15 days shows temps normal to above normal but rains normal to above normal as well. Trade is concerned that warm temps could cause reduced yields.
Traders were excited about potential buying of 7 to 15 cargoes of soybeans late last week. Watch for confirmation of sales at 8:00 am today when USDA usually updates on sales of more than 100,000 tonnes. It is important to note that US exports have to run at record pace to meet USDA targets for this marketing year.
Crop conditions report this afternoon has traders looking for a 1 to 2% drop in the G/E category.
Weekly Commitment of Traders Report from the CFTC showed managed money funds were net sellers of 52,176 corn contracts making them net short 65,538. Funds were net sellers of only 16,003 soybean contracts where they are net long 121,689. Managed money increased their already record short position in wheat by another 13,578 contracts.
Trade is estimating on Friday that funds were net buyers of 4,000 contracts of corn, 10,000 contracts of soybeans, 4,000 soymeal, 7,000 soyoil contracts. They were net sellers of 3,000 contracts of wheat.
The European Commission keeps monthly forecast for 2016 soft wheat production unchanged for the European Union, despite falling expectations traders and analysts have for a weather-affected harvest in top EU grain producer France.
Macro traders will be focusing this week on Friday's July payroll report (expected 175,000 after June's 287,000) and further assessment of Fed policy after last Friday's weak Q2 GDP report of 1.2%. They will also be waiting for whether the Bank of England on Thursday cuts rates by 25 basis points to 0.25% as expected.
Live cattle futures rallied last week on short covering and a $3.00 improvement in the cash trade. Current resistance crosses at 115.00 in the August contract support should be found at 111.70 the 20 day moving average. Funds increased their long positions by 3,929 to 28,306 contracts.
Lean hog futures were down $6.30 last week and since June 15 the August contract was $21.45 lower. It is needless to say this market is oversold. Currently the cash hog index is $5.50 higher than the nearby futures. Seasonal tendencies suggest hog prices rally into the August expiration. Funds were net sellers of 9,163 contracts in lean hog futures last week. Now we wait until trend changes.
Dressed beef values were lower with choice down 1.19 and select down .11. The CME Feeder Index is 142.49. Pork cutout values are down .78.
If you have any questions on any of our content, give us a call at 800-262-7538 or [email protected]