Published on:
10:46AM Sep 07, 2016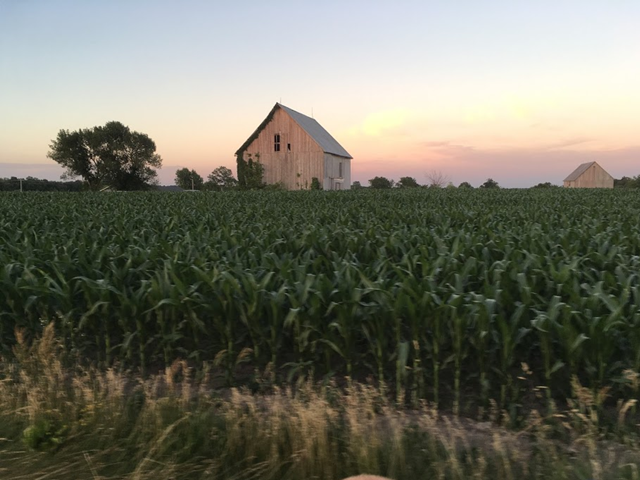 Good Morning! Paul Georgy with the early morning commentary for September 7, 2016.
Grain markets are higher lead by the soybean complex. Strong export shipments and the anticipation of grain demand benefiting from currency exchange rates provide support. The US Dollar and crude oil are up slightly after the recent sell-off.
Weekly crop conditions report showed US corn at 74% G/E well above last year's 68%. Soybean ratings were unchanged at 73% G/E versus 63% last year. The excellent ratings will make it difficult for USDA to lower yield on next week's Supply and Demand report.
The brisk export shipments suggest USDA will likely hit the export goal set for soybeans, however Allendale research suggest they may be short of the yearend target for corn.
Allendale's research suggests USDA will not likely change acreage for corn and soybeans on Monday's report. They will more than likely wait until the October report. Yield will be traders focus on this report with any adjustments to demand ultimately affecting the carryover numbers.
US ISM data was disappointing with the largest single-month decline in the index since 2008 and the lowest level reported since early 2010. Many of the details within the survey were equally below expectations. The week data had traders leaning toward no interest rate hike this year. On Tuesday, the US Dollar index was down sharply while bonds gained.
Horizon, a Brazilian grain consultant said the country's 2016/2017 crop that started planting in recent days will produce a record 103.3 million tonnes under normal weather conditions (USDA 103 mmt), up from 96.9 million tonnes harvested this year.
Funds were estimated to have been net buyers of 4,000 soybean contracts and 2,000 soymeal on Tuesday. They were estimated net sellers of 500 corn contracts and 500 wheat contracts.
Corn and soybean basis remain steady to weak as processors and end-users wait for new crop supplies. Trade is becoming more concerned about storage for leftover old crop supplies with a huge harvest for 2016.
The Fed will release its Beige Book report today.  The last Beige Book, released on July 13, said that "economic activity continued to expand at a modest pace across most regions from mid-May through the end of June. The markets will be watching today's Beige Book report for any explanation of the recent weakness in the U.S. economy.
Cattle futures continue to be pressured by long liquidation, fund selling and outright selling by traders. There is no question fundamental news is bearish but futures markets are preparing for a much larger slide in cash. The $10.00 discount of October futures to the cash prices is abnormally wide, especially at a time of year where futures and cash should be narrowing.
Meat supplies are being hit with the perfect storm. Feedlot conditions are ideal for weight gains, competitive meats are abundant as weather is perfect for rate of gain, feed is cheap and weakness of deferred futures are an incentive to move livestock early piling on to the excessive inventories.
Nearby cattle futures contract broke the $100.00 support level late in the session on Tuesday causing further liquidation. One thing is for sure cattle futures will be volatile until markets find an equilibrium.
Hog futures have a strong seasonal to rally into mid-September. Packer margins are positive and product remaining firm could be signs of better times.
Dressed beef values were lower with choice down .81 and select down .54. The CME Feeder Index is 138.73. Pork cutout values are up 2.52.
Markets At-A-Glance – 5:10 AM
Dec Corn    1/2
Nov Beans   8
Dec Wheat   3/4
Dec Soymeal 3.60
Dec Soy oil .12
Dec Dlr     .07
Dec S&P     -1.25
Oct Crude   .39
Oct Gold    -1.70
Technical Chart of the Day
If you have any questions on any of our content, give us a call at 800-262-7538 or service@allendale-inc.com