Published on:
23:39PM May 06, 2015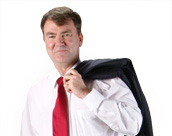 As chairman of the 2015 AICPA Ag Conference, I would like to personally invite all of our readers to this event.  It will be held on Monday July 13, 2015 to Wednesday, July 15, 2015 in Indianapolis, Indiana.
On Monday, Chris Hesse and myself will do an all-day optional workshop on farm taxation .  This session will focus on pertinent tax issues related to farming along with many planning opportunities for your farm operation or for clients that you might serve. That evening, we will kick off the remainder of the Ag Conference with an Open Forum Discussion for all attendees.
On Tuesday and Wednesday, we have several keynote speakers on many topics related to agriculture and the economics surrounding farming along with several break-out sessions that deal specifically with issues related to farm taxation, accounting and management.  For example, Bart Fischer, Chief Economist of the Committee of Agriculture for the US House or Representatives will discuss the priorities for agricultural policy to lead-off Tuesday's session.  During our Wednesday session, we will have a presentation regarding 21st Century farming and sustainability by Gary Corbett, Ph.d., CEO of Fair Oaks Farms (which is located less than 100 miles north of Indianapolis).  This is just two of the keynote speakers.
For those CPAs reading this, the total amount of available CPE hours is 26 hours if you attend all three days.
Here is a link to sign-up for the conference.
Here is a link for the Ag Conference brochure outlining all of the speakers and events.
Again, I want to personally invite any of our readers to this conference.  Normally, we have this conference every other year, but the attendance and feedback on last year's conference allowed us to present this conference on an annual basis.  We have increased the size of facility hosting the conference so additional people can attend.  I would love to fill up the facility just like last year.
I think this year's conference will be just as good or even better than last year and I hope everyone that can attend makes sure to introduce themselves to me.  That is one of the best parts of the conference is meeting farmers and CPAs from around the country.