Published on:
16:04PM Jun 24, 2015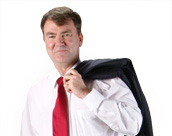 We are now less than three weeks to the AICPA Ag Conference being held in Indianapolis on Monday July 13 to Wednesday July 15.  For those who are interested in attending, there is still seats available but you should contact the AICPA immediately.  The lineup of speakers is very good and whether you are a producer, CPA, banker, attorney or others serving that Ag community, it would be well worth attending.  If you would like to sign up for the conference, here is a link.
On another note, the Association of Equipment Manufacturers released their data on new farm equipment sales for May and as you can probably guess, the news is not good.  Tractors with more than 100 HP sales are down 29.5% for this May compared to last May and down almost 20% YTD.
Sales of combines are even worse down 31.4% for May compared to May and down almost 40% YTD.  Even with an increase of Section 179 back to $500,000 (if this happens), I really don't see the sale of new farm equipment changing the downtrend.