Published on:
11:44AM Apr 04, 2016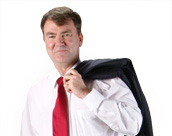 ~~Since there is exactly two weeks left to tax season (thank-you Washington DC for your interesting holiday on April 15 - NOT), I got to pondering when my last full day off occurred.  After much thought, it appears my last full day off was Sunday January 10.  I expect no sympathy since this is what I enjoy doing and I always get an adrenaline rush during tax season.  The only issue for my wife is I crash right after tax season and it takes a few weeks to get fully engaged again.

Enough about me.  This post is to let everyone know that once again the American Institute of Certified Public Accountants is holding its annual Ag conference in Denver in Mid-May (May 18-20).  The conference starts out with Roger McEowen and myself doing a pre-conference workshop on farm tax and estate planning.   We will cover many of the issues that sometimes vex farmers and tax advisors and try to make it entertaining too.

The full two-day conference has a wide variety of subjects that cover economics, taxes, accounting, a livestock industry update, and numerous other topical subjects.  This is my third year of being the committee chairperson and I heartily recommend anyone interested in these subjects to attend.  You do not need to be a CPA.  There is a substantial discount for attending all three days.

Here is a link to the agenda and don't wait too long to sign-up.