Published on:
12:45PM May 11, 2015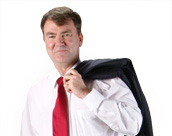 The Farm Financial Standards Council was formed several years ago to help the farming industry adopt accounting standards for farmers, ranchers, bankers, accountants and others to better present and use financial accounting records in their operations.  It is a purely a non-profit organization composed of unpaid volunteers and they provide a very valuable service to our industry.  Our annual conference is held every summer the last week in July.
As this year's President, the annual conference is held in Kennewick, WA (on the Columbia River in the South-Central part of the state).  I am personally inviting anyone who would like to attend to come to the conference.  We have a great slate of speakers this year and we welcome any participants.  It is a great organization and it is very easy to get involved with (if you so desire).
Another benefit to the conference for those attendees from the "flat" Midwest is a personalized trip on Friday afternoon out to the foothills of the Blue Mountains to ride "Hillside" combines.  I can't promise you will be on a 45 percent slope, but I can guarantee you will not forget the ride.
Again, please think about attending and here is a link to the conference sign-up.