Published on:
13:46PM May 28, 2015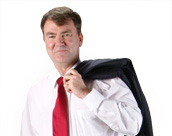 As was widely reported over the last few days, the IRS had over 100,000 taxpayers information get "hacked".  I have had several clients get their identity stolen for income tax purposes over the last couple of years.  This is a very painful process for both the taxpayer and myself as the preparer.  Usually the taxpayer will get a letter from the IRS asking about their "refund".  The taxpayer has, in fact, not filed a tax return yet and someone else has filed a fraudulent return to get a refund.
Now, my taxpayer has to fill out a new form with the IRS; file a paper tax return; and then likely wait up to six months (if they are lucky) to get their refund back.  Many taxpayers like to get a large refund to pay for a vacation or other large anticipated expenses.  With the rise of tax fraud, this is another key reason why I would suggest never getting a refund back and instead take the little bit of extra money from your paycheck each pay period and save it.
If you are counting on getting that large tax refund, this latest case of stolen identity just goes to show that it may happen much later than you would like or not at all.
Most farmers actually file pay income taxes.  However, many of them have outside jobs and will get a good size refund back due to the extra tax planning allowed to farmers.  If this applies in your case, I would suggest changing your withholding to get less of a refund and more cash throughout the year that you can use in your farm operation.