Published on:
10:38AM Jul 14, 2015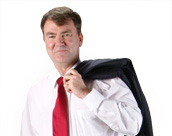 In a recent news release, the CHS Board of Directors has announced that the company will not issue non-qualified equity to eligible member-owners as part of its patronage distribution for fiscal year ended August 31, 2015. Also, because of this, CHS will pass through to eligible owners the unused portion of the company's IRS Section 199 production deduction (DPAD).
The last two years, CHS had issued non-qualified patronage and did not pass through any DPAD deduction to help offset tax incurred on non-qualified equity distributions.
What does this mean for producers?  The full patronage distribution amount should be included in taxable income, however, there should be a DPAD deduction passed through to help offset this income. It will be important to include both these amounts in taxable income as well to be considered in any tax planning done. For tax planning purposes, CHS will send statements with patronage checks that show the check amount as well as equity amounts that make up the full taxable distribution. A letter of allocation will also be sent that states each patron's share of the DPAD deduction.
For more information on the differences between qualified and non-qualified patronage please check out this article: Nonqualified Patronage Distributions Provide Alternative for Coops.