Published on:
19:10PM Jan 24, 2016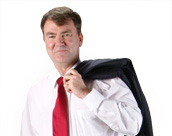 ~~The Federal Reserve Bank of Kansas City provides several publications throughout the year on trends in the farming sector for their region (Kansas, Missouri, Nebraska, Oklahoma, Wyoming, Colorado and New Mexico).  In an article titled "Supply and Demand Fundamentals Weighing on Ag Economy", it does a good job of outlining the headwinds that Ag still faces, not only for their region.

First, the US has had three good crops in a row.  The 2015 soybean crop was an all-time record and the corn crop was the third highest.  Crop inventories continue to grow, especially in the US.

The value of exports have dropped for 14 consecutive months.  Exports in 2015 decreased by about 10% each month compared to the same month in 2014.  The report provided a good map showing the change in US food exports for each country.  Several countries saw a decrease of more than $200 million while very few even saw more than $25 million increase.

The increase in the US Dollar is continuing to provide a drag on US exports and is leading to many products being imported into the US from South America and other areas that would not normally be competitive.  The strong dollar is especially tough to compete with the Former Soviet Union countries that have seen their currency rapidly and materially decrease against the dollar.

The USDA is predicting that Brazil's share of world farm trade will double in 2015 from 2014 mostly at the expense of the US.  Other countries will remain fairly constant.

Bankers indicate that farmers have done a good job of adjusting spending in their farm input area, however, the adjustment for home living costs has been slower to adjust.  As David Kohl points out in his seminars, family living is like concrete.  Once it is set, it is hard to change.

Although there are several negatives for Ag, farmers are very adaptable and it will change.  We don't know when, but it will change for a positive.  We will keep you posted.