Published on:
16:09PM Mar 02, 2016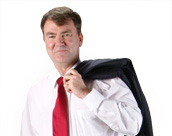 ~~The University of Illinois in their FarmDoc Daily just released an update on where crop insurance premiums may range for the 2016 crop year.  A small blessing from low prices and low volatility is that premiums will likely be lower than in prior years (I think most farmers would rather pay higher premiums with higher prices).

The projected price for most corn growers for 2016 is $3.86 with a .18 volatility factor.  This compares to a 2015 $4.15 price and .21 volatility.

For soybeans, the projected price is $8.85 with a .12 volatility.  This compares to $9.73 and .16.

After factoring in lower projected prices and lower volatility, crop insurance premiums are likely to be lower.  The article presents a good analysis of estimated premiums for a farmer in McLean County, Illinois.

Many farmers want to reduce costs as much as possible, however, in this environment, it may be more important to elect higher coverage with a higher premium.  This is due to locking as much of your input costs as possible.  In many prior years, crop insurance locked in 100% input coverage plus a profit.  This year, that is not true.