Published on:
13:44PM Feb 04, 2016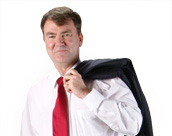 ~~The USDA just announced that they will not include cottonseed as an oilseed.  The cotton industry and other farm groups have been lobbying USDA to include this as an other oilseed and likely then allow cotton growers to elect PLC on these acres and receive a payment at least for the next few years assuming that cottonseed oil prices remain low.

House Agriculture committee chairman Michael Conaway, R-Texas has repeatedly said that the USDA has the authority to provide this change to cotton growers.  Several articles in the various farm media sites have reported on this issue over the last several months.

I decided to review the actual 2014 farm bill text to see if I could find anything that indicated that the USDA does not have the authority to make this decision and I did find one provision in the bill that I am guessing the USDA might be relying on.  In Section 1119 of the 2014 farm bill deals with transition payments that will be made to cotton growers and the Section begins as follows:

"(1) PURPOSE.—It is the purpose of this section 5 to provide transition assistance to producers of upland cotton in light of the repeal of section 1103 of the Food, Conservation, and Energy Act of 2008 (7 U.S.C. 8713), the inapplicability of sections 1116 and 1117 to upland cotton...."
In the bolded and underlined portion of that text is likely where the USDA has the hang-up.  Section 1116 and 1117 are the provisions relating to Price Loss Coverage (PLC)  and Agriculture Risk Coverage (ARC).  Section 1119 specifically states that those two provisions are inapplicable to upland cotton.  Therefore, since they are inapplicable (whether cotton is used for fiber or oil), then PLC and ARC is not allowed for cottonseed.  This was the only section of the Farm Bill that I could find that specifically stated that cotton could not participate in ARC and PLC.  Other parts of the Farm Bill relate to granting other oilseed status to crops as determined by the USDA, but when you have a specific section that states a crop cannot be part of PLC or ARC it likely trumps that designation.

At least this might be my interpretation in this matter.  Even if cottonseed was designated as an oilseed, it would likely only apply for 2016-2018. 

I am not an attorney or write Farm Bill provisions so I would be interested in any comments on my interpretation.