Published on:
11:57AM Jun 26, 2015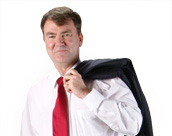 Ranchers in Eastern Washington may be eligible for financial drought relief from USDA after the US Drought Monitor reached D2, or extreme drought, for eight consecutive weeks.  I know that this weekend is supposed to hit 111 or higher on both Saturday and Sunday and almost all of next week is expected around 105 or higher.
The 8 counties listed at Adams, Benton, Columbia, Franklin, Grant, Klickitat, Walla Walla and Yakima.  For drought, the Livestock Forage Program (LFP) will make payments equal to 60% of the monthly feed cost.  These payments will help offset higher feed costs incurred by ranchers.  This assistance is available for one month, but may be extended if the drought continues.  Applications are due by January 31, 2016.
Emergency loans are available in the contiguous counties with a current 3.375% interest and terms of up to 40 years.  These loans can be used to:
Restore or replace essential property,
Pay all or part of productions costs associated with the disaster year,
Pay essential family living expenses,
Reorganize a farming operation, or
Refinance certain debts
Farmers have 8 months from the date of designation to apply for emergency loans with their local FSA office.