Published on:
17:17PM Nov 01, 2015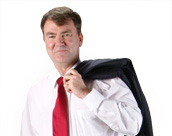 The budget bill that was finalized this week eliminates a strategy for social security recipients called "File and Suspend".  Under this strategy, the high income earner could file for benefits, allow his lower earning spouse to get benefits before full retirement age and then "suspend" their benefits until age 70 to lock in the additional 8% increase per year in benefits.  This was a very popular strategy and as with many "popular" strategies, Congress or the President at some points views it as a "loophole" for the rich.
Persons nearing retirement age are still allowed to "File and Suspend" for another six months.  After that, the strategy will no longer be allowed.