Published on:
18:01PM Jun 08, 2015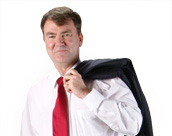 Dr. Michael Swanson, the chief Ag economist for Wells Fargo bank had a very good post on their blog regarding land values.
Over the last 22 years in Minnesota, cash rent in corn production averaged about 24% of total revenues (including government and crop insurance payments) and cash rent in soybean production averaged about 32%.  "Whether producers rent from third parties or rent from themselves, these ratios would apply to the land's share of revenue."  The drop in crop revenues will make agricultural land less valuable at some point in the future.
The net present value of corn/soybean land revenues is about 10 times higher than it was in the early 2000s.  They peaked in  2012 at about $115 billion and are expected to be about $90 billion this year.  Net revenue values in 2000 and 2001 were about $10 billion.  Now this is the good news for land values.
According to Dr. Swanson's analysis, the 85-year average for trading corn production for corn ground in Southwest Minnesota is 4.4 years.  This means that farmers are willing to give the seller about 4.4 years of expected production in corn prices for that year.  He provided a chart showing this ratio from 1930 through 2014.
Using the 2014 land value of $7,400 per acre, a corn price of $3.97 per bushel and an average yield of 160 bushels, we can calculate the current ratio.  $3.97 times 160 equals $635.20.  This divided into $7,400 equals about 11.5.
The peak years were about 1932 at 10.9 (depression level corn prices) and right now at 11.5.  The ratio was in the range of about 4.5 to 6.5 from about 2000-2010.  It has doubled in the last 5 years.  Based on these same corn prices and yields, farmers in SW Minnesota would be willing to pay the following based on these ratios:
10 - $6,350
9 - $5,700
8 - $5,100
7 - $4,450
6 - $3,810
5 - $3,175
4.4 - $2,800 (the long-term trend)
As you can see, the net value of land revenues have increased substantially, however, the value that a farmer is willing to pay now has increased at an even greater rate.  What happens to land values if this willingness reverts back to trend.  We shall see.