Published on:
17:47PM Nov 26, 2015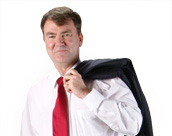 First, I would like to wish everyone a Happy Thanksgiving.  I am getting a little work done in the office this morning since there are no phone calls and minimal e-mails to deal with.  My wife indicates the turkey will be ready at 1 pm.
Roger McEowen of the Center for Agricultural Law and Taxation just posted a brief on whether you need to file a Form 8275 with your tax return if you are reporting CRP payments and not paying self-employment tax on the rents received.  The Morehouse appeal was finalized last year in favor of the taxpayer.  However, the IRS recently issued a non-acquiescence and asserts that it will assess self-employment tax on any CRP payments where the taxpayer is not receiving social security benefits even if they are passive landlord.  Even though they did not appeal the Court's decision, they still disagree with the Court (typical IRS).
Roger does a good job of breaking down the details of the issue and provides guidance on whether you need to file the form or not.  This form is to let the IRS know that you essentially disagree with their opinion.  By filing the form you will likely prevent certain penalties from being assessed, but you are also giving notice to the IRS for where they should go searching in your tax return.