Published on:
01:17AM Aug 19, 2015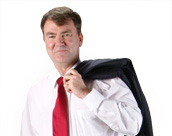 The IRS released an announcement today reminding owners of heavy highway vehicles that Form 2290 is due by August 31, 2015 to pay their excise taxes for these vehicles.  The tax is normally for the period from July 1 to June 30 and is required for those farmers who operate semi-trucks (which there a lot more of those every year).
If you just purchased a new semi-truck, you are required to file this form by the last day of the month of first use.
Also, if you are not following the Pro Farmer Midwest Crop Tour, please follow me on Twitter @FarmCPA or check out their site at www.profarmer.com for my daily blog update.  You can also download the My Farm Radio app where I am usually posting 3-5 audio segments per day.