Published on:
14:54PM Dec 11, 2015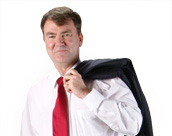 The tax extenders bill working its way through Congress continues to be stymied by a fight over indexing the child tax credit to inflation.  Republicans in both chambers oppose this, but House Minority Leader Nancy Pelosi (D-CA) is driving this position and does not appear to want to back down.  Pelosi believes that the Democrats have leverage since tax extender talks are running in parallel with negotiations on a bill to fund the federal government and since many House Republicans will not  vote for the omnibus spending bill, she know the Democrats have more control than on a stand-alone tax extender bill.
As usual, this will extend into next week.  Last year, the tax extenders bill was passed around December 18 and it looks like this year it will pass at about the same time (assuming it passes).  The following items are proposed to be made permanent:
Section 179 at $500,000 (farmers will generally like this provision),
Deduction of state and local sales tax,
Teachers' expense deduction,
Earned Income Tax Credit,
American Opportunity Credit,
Permanent enhancements to the Research and Development credit
There is a fall back provision, however, it appears they are serious in getting these changes made, but we are dealing with Congress and we shall see.  We will keep you posted.