Published on:
15:01PM Feb 28, 2016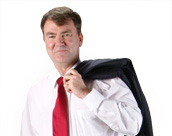 ~~In the last two weeks we have posted several times on the issues facing Iowa farmers on filing their Iowa income tax returns for this year.  There has been a lot of back and forth as to whether Iowa will couple with all of the federal changes (at least for 2015). That issue is not totally resolved yet, however, almost all Iowa farmers normally file and pay their income tax returns by March 1 of each year.

With the uncertainty of what the final tax laws will be, the Iowa Department of Revenue took the original position that farmers must file by March 1 and then file an amended tax return to get a refund of taxes paid if Iowa did in fact couple with the federal changes.  Our post last week showed how much extra cost this would entail, both for Iowa farmers and for the Department of Revenue.

At least it appears that they have "seen the light" and Governor Branstad just announced yesterday that all Iowa farmers will have until April 30 to file and pay their Iowa income tax.  This is good news for Iowa farmers and their income tax preparers.  I would say my least favorite tax return to prepare is an amended tax return especially if there is a refund.  Amended tax returns showing refunds usually take at least 6 months to get processed.

We will keep you posted on what finally happens on coupling, but for now, there is better news for Iowa farmers and their tax due date for 2015 tax returns.