Published on:
11:54AM Mar 22, 2016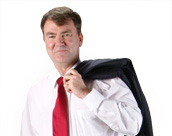 In the past, Iowa has always coupled Section 179 and other tax extender provisions with the IRS when these items are extended.  However, with the passage of the new tax laws back in December including making Section 179 permanent at the $500,000 level (indexed to inflation), Iowa Governor Branstad initially balked at the idea of coupling Section 179 at this level.  However, at the urging of most farmers and other business owners in Iowa and including this blog, the Legislature passed a one-year coupling of Section 179 at $500,000 and the Governor signed the law into effect last night.

Our assumption is that most of the tax software companies had already written up code based upon this law being passed, but the final filing of many Iowa farmers returns this year will be a little messy.

I would like to commend Roger McEowen, Director of Taxation for CliftonLarsonAllen LLP for his efforts in providing valuable information to the Governor and Legislature on the negative effects of not coupling Section 179 for this year.  Also, this blog provided needed estimates of the costs to farmers (and other business owners) plus the additional costs to the Iowa Department of Revenue of not coupling that we believe help shaped their decision to couple.