Published on:
17:11PM Dec 15, 2015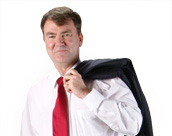 Iowa State University has performed a survey of Iowa land values since 1941.  Nominal land values peaked in 2013 and for 2015, the values decreased by $310 to an average $7,633 per acre or drop of 3.9%.  Iowa is split into 9 zones, 3 along the top part of the state, 3 in the middle and three in the bottom part.
Values were highest in the Northwest part of the state at $9,685 with South Central Iowa being the lowest at $4,397.  The only district to show an increase was Northwest Iowa with a .7% increase.
The highest county was Scott County with a $10,918 average (this county is near the Quad Cities so there may be some development pressure on these prices, but this is good land too).  The lowest county was Decatur at $3,514.
I attended a meeting at Peoples Company yesterday morning and this firm maintains a database of all of the auctions that actually occur in Iowa each month.  Based on the trends that they have seen over the last several months, land values appear to be holding steady or actually slightly higher.  This is a database of actual sales, whereas, the ISU is a survey of various people in the farmland sales industry, etc.  Since it is a survey, it may not quite be as accurate as a database of actual sales.  However, it does provide information on the trends that may not be reported in auction sales, etc.
Also, we discussed whether farmland prices are still high due low-interest rates or very low cap rates.  Many farms were changing hands at a 4% cap rate and based on current expected rents, the new cap rate is closer to 2%.  If this trend holds, at some point land values will ultimately get back to the 4% cap rate or even higher if interest rates increase.