Published on:
20:44PM Mar 16, 2016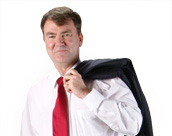 It seems like forever that the interest that the IRS will pay or collect on tax refunds/underpayments has been stuck at 3%.  The IRS just announced today that beginning April 1, 2016, the interest rate will rise to 4% for most taxpayers.  In some case, large corporations will pay 6% on refunds and will only receive 1.5% on amounts owed to them in excess of $10,000.

The IRS had originally announced that there would be no change in the rates, but issued updated guidance today with the new rates.