Published on:
15:00PM Jul 07, 2015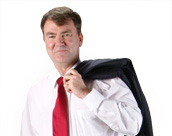 Wheat, Barley and Oats have a marketing year that ends May 31.  The USDA released the final 2014/15 MYA prices for each crop as follows:
Wheat - $5.99
Barley - $5.30
Oats    - $3.20
In all cases, the MYA price for each crop exceeded the reference price called for in the 2014 Farm Bill.  These references prices were as follows:
Wheat - $5.50
Barley - $4.95
Oats    - $2.40
The ARC-CO benchmark prices have actually increased slightly for the 2015/16 as compared to the this year's price as follows:
Wheat - Increases from $6.60 to $6.70 ($.10 increase)
Barley - Increases from $5.45 to $5.57 ($.12 increase)
Oats - Increases from $3.25 to $3.48 ($.23 increase)
As stated in previous posts, the only wheat, barley and oats payments for this year will be ARC-CO payments in those counties where yields for 2014 were lower than the Olympic average yield.  The major payments will be in the Pacific Northwest for wheat due to much lower yields (and with the heat averaging higher than 100 degrees for the last month, I am guessing another full ARC-CO payment will be paid this year too).