Published on:
00:25AM Aug 24, 2015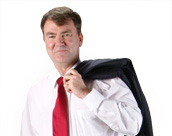 I finished up with the Pro Farmer Midwest Crop Tour Thursday night, but ended up traveling to Kansas City early Friday morning for some meetings through Saturday.  I flew home from Kansas City Saturday afternoon via Minneapolis.  We were scheduled to fly out of Minneapolis Saturday at 8 pm and our plane was the last one in line before it had to divert since a huge thunderstorm passed right over our heads.  It is sort of neat to see lightning striking all around the airport and then hear the thunder almost as soon as you see the lightning.  It was probably a good thing we were grounded, but it took almost a 2 hour wait before we could fly home.
This is also another reminder for those interested in viewing a rebroadcast of our Farm Tax Update that was held in conjunction with the AICPA Ag conference that there is still time to sign up for it.  It will be held on Thursday September 3 from 9:00 to 5:10 Eastern Time.  Here is a link to sign up for it.
You do not need to be a CPA to listen to the rebroadcast.  A farmer who is interested in obtaining an update on how income taxes affect your farm operation will get benefit from listening.