Published on:
16:10PM Jul 20, 2015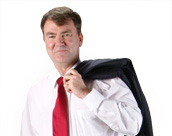 My cousins farm in Walla Walla County and this year they had purchased a two year-old Case IH 9230.  This is a Class 9 combine and the only one bigger from Case IH is the new 9240.  Wheat harvest is about two weeks early this year and normally I would operate the combine for a couple days in early August.  This year, I elected to come down last Friday afternoon and check out the new machine.
I did not arrive until late Friday afternoon, so I just rode as a passenger for a few hours.  They were cutting grain outside of Dixie, Washington (where I grew up) up off of Lewis Peak Road.  The field was fairly flat with most of the slopes in the 15-30 percent range (yes, we call those "fairly flat").   The combine goes through about 250 gallons of diesel every 8 hours or so, but the nice thing is you no longer have to grease about 25 zerks every day.
On Saturday, I operated the combine from about 7:30am  until 4 pm.  I think I cut about 90 acres of wheat which I would guess was yielding about 110-115 bushels.  The yield monitor was not calibrated very well since it ranged from 130 to 210 bushels per acre and we knew that was wrong.  The combine comes with a Mac Don 40' Draper header which is very nice to operate, however, it does tend to plug up once in a while.  When you are on slope, especially going downhill, the down side part of the header will bunch up the grain and then dump it into the feeder housing in a clump.  When this is too much, the clutch will slip out of gear and you have to try to reverse it out.  Sometimes this works, sometimes it does not.  This happened to me twice on Saturday which made be not too happy (but then I found out my cousin had plugged it up three times on Friday, so I felt better).
The only steep ground was on the back side of the field.  This part had a pitch up the hill of about 25 percent or so with a downslope likely exceeding 45 percent.  On about five cuts going over this part, the combine would slide slightly down the downslope.  I would start with a full 40' cut and end up with about a 25' cut.  You could see the slide marks that the combine made, but it was fairly gradual and you simply continued to give it power and let it go up the hill.
One of the trips around the front drive tires "bucked" a little bit since they could not quite get sufficient traction.  Again, just keep giving the combine power and we were fine.
It is very nice to dump on the go with this combine compared to their old Case IH 2388.  This auger extends as out much further than the old machine allowing you to be at least another five feet away from the grain cart and tractor.  The only negative is it is so high up in the air that any good size wind will blow wheat out of the cart.
Our excitement for the day was a fire across the highway that happened in early afternoon.  I noticed it right when it started and the wind must have been blowing about 20 miles an hour since it rapidly moved across the field.  The only thing that stopped it was getting into other fields was disking the wheat to make sure nothing was left to burn.  I am including a photo I took out of the combine showing the fire below.  All-in-all, S
aturday was my idea a great day off (nothing better than operating a new combine).