Published on:
17:51PM Aug 27, 2015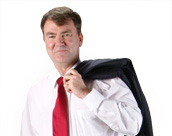 The Chicago Federal Reserve released their latest AgLetter earlier this month and their survey of land values in Iowa, Illinois, Indiana, Wisconsin and Michigan found annual decreases in cropland values in Iowa and Illinois of about 6-7% and small increases Indiana and Michigan.  Indiana values were actually up a bit from the first quarter and up 4% on an annual basis.  This may be reflection of the large yields enjoyed by Indiana farmers in 2014.  With this year's weather related issues, I would expect to find values down year-over-year when the survey is done next year.
Since 2002, every quarter showed increase in cropland values except for two quarters in 2009 and the last two readings.  One item that may be propping up land values is the historically low-interest rates.  The AgLetter continues to show that long-term interest rates for farmland is below 5% which has held steady for the about last 5 years.  If these interest rates tick back up to the amounts from the mid-2000's, we shall see interest rates closer to 7-8% and that will have additional negative impact on land values.
So far, we have only seen a gradual decrease in values, but after an expected tough cash rent negotiations this fall plus an uptick in interest rates, next year's correction may be even higher.  We will keep you posted.