Published on:
13:20PM Oct 27, 2015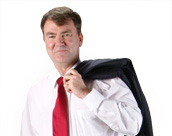 The USDA just announced that almost $4 billion of ARC/PLC payments will be mailed to producers this week.  Nearly half of the producers that signed up for ARC/PLC will receive payments for the 2014 crop year.  The majority of the ARC payments will be for corn growers in the upper Midwest (northern Iowa, Nebraska, South Dakota and Minnesota).
The key data needed to determine the payments are final FSA crop yields for 2014.  As far as we can tell, this data has not yet been released, so it is difficult to determine benchmark revenue for the 2015 crop.  Once we have those yields we will update estimated benchmark revenue numbers for most crops and states, but until then, the payments going out this week will be an added boost to farm incomes.