Published on:
13:52PM Jul 07, 2015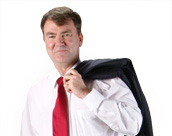 The Center for Agricultural Law and Taxation has one last summer seminar later this month in Lake Tahoe.  I helped present at the Findley Lake, New York and Spearfish, South Dakota seminars and will be tied up with the Farm Financial Standards Council annual meeting.
Taking my place will be Chris Hesse from our National tax office.  Chris is also an editor of our Farm Tax Seminar materials and he is a great resource for any of your farm tax questions.  Here is a link to the agenda and sign-up information.