Published on:
00:45AM Dec 15, 2015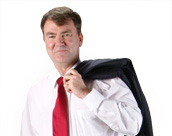 We are hearing from various sources that the tax extender bill will not be done until likely this Saturday which will be December 19.  Last year, the bill was signed on December 19, so if Congress passes it on the 19th and heads home, the tax extender bill this year will be even later than last year.  However, the good news that we continue to hear that it will be a two-year extension for both 2015 AND 2016.
Therefore, next year, I will not have to write any posts on this for 2016 tax planning.  However, I can guarantee that we will write a lot of them in 2017 since we may have either major tax reform in that year or several minor tax changes occurring throughout the year.
50% bonus depreciation should also be extended through December 31, 2016 and for those farmers with a fiscal year entity, your Section 179 deduction will be at the $500,000 level up to November 30, 2017.
As we get better clarity on the tax extender bill, we will let you know, but as usual, this is clear as mud.