Published on:
12:48PM Apr 25, 2016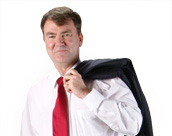 ~~Now that the 2015 tax season is finally done, we can now start focusing on getting our required education (for us CPAs) scheduled for this upcoming year.  CPAs are required to get at least 40 hours of education each year.  There is not a lot of education focused on farm taxation and succession planning, however, our firm is providing two opportunities this summer for CPAs or anybody else interested in getting education on these subjects.
Roger McEowen and myself will be teaching the two day class.  The first class is in North Carolina on June 9 and 10 near Asheville.  The second class is in Anchorage Alaska on July 28 and 29.  The format will be farm income tax on day 1 and farm estate and succession planning in day 2.  I have been to Alaska several times and I would recommend spending some time exploring the state if you decide to come.
Here is a link to register for either class.