Published on:
20:36PM Oct 12, 2015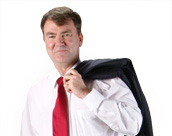 Creighton University publishes a monthly rural main street index designed to give a reading on the overall health of the farm/rural economy.  In their most recent release from September, after several years in positive territory (over 50 on a 1-100 index), the index finally fell into a negative reading at 49.  Now, this is only 1 point under neutral, but it is a sign that the farm/rural economy continues to contract.
The index covers a 10-state region centered around Nebraska.  Some of the individual indexes are as follows:
The Farmland and Ranchland price index actually rose from 32.7 to 35.5.  Although it rose, it has been 22 consecutive months under a reading of 50.
Farm equipment-sales index remained at a very anemic 14.2.  Even if Section 179 reverts back to $500,000 for this year, I don't envision this index perking up much by year-end.
The loan-volume index dipped to 72 from 73 in August.
The hiring index fell to 54.3 in September from 63.3 in August but is still much better than other indexes.
The confidence index rose to 43.8 from 42.
Home-sales index dropped from 70.4 to 56.4.  This is a large drop but still positive, especially compared to several years ago.
Reporting negative information regarding the rural economy can sometimes be a sign of a bottom. If so, we will keep you posted.