Published on:
14:40PM Jul 09, 2015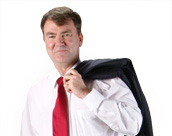 The Senate Finance Committee just released four reports on possible tax reforms yesterday.  The reports were on the following aspects of tax reform:
The Business Income Report
The Community Development and Infrastructure Report
The Individual Tax Report
The Savings and Investment Report
In today's post, I will recap some of my findings from the first report.
From 1978 to 1986 (the last major tax reform), the number of C corporation tax returns versus pass-through returns (S corporations and partnerships) remained fairly steady around the 2 million mark for each.  Beginning in 1987, the number of pass-through returns increased dramatically to about 7.5 million as of 2012 with the number of C corporation tax returns falling to about 1.6 million.  The goal of the report writers would be to come up with a system that would be entity neutral (great in theory, hard in practice).
In summary, their report concluded that business tax reform should:
Reduce the top corporate tax rate (currently the highest in the world at about 39% (including state income taxes)),
Address structural biases and promote investment (make sure that pass-through entities are not "harmed" by reduction in top corporate rate),
Promote American innovation,
Remove complexity, encourage certainty and improve the taxpayer experience (good luck with the last part).
I will finish with this chart:
This chart shows the number of C and S corporations along with partnership returns filed in 2012.  The key numbers to look at is the number of returns filed by income levels versus the cumulative income totals.
For example, for returns under $1 million, 77.75% of C corporations fall in that range, but it only represents 1.17% of total revenue.  For S corporations, it is 83.15% of total returns filed but it now represents 10.79% of total revenue.  Partnerships total 93.01% of total returns and 4.04% of total revenue.  Therefore, small business represents a large number of tax returns filed by these entities, but the amount of revenue generated by these small businesses is very small (likely less than 5% of total revenues).
The report struggled with how to "equalize" the taxes on C corporations versus pass-through entities.  It is likely that this will be one of the largest issues that they will deal with during the tax reform process (which likely will not occur until 2017 at the earliest).
We will keep you posted and update additional reform proposals over the next several weeks (we may even know what Section 179 is by then).