Published on:
20:32PM Jul 19, 2015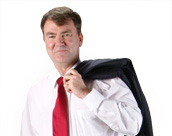 The Senate Finance Committee will hold a meeting this week to markup legislation that will extend dozens of expired tax provisions likely for all of 2015 AND 2016.
Included in the bill of special interest to farmers is the following:
Section 179 would remain at $500,000 for 2015 and 2016 reverting back to $25,000 in 2017 (subject to extension or tax reform);
50% bonus depreciation on new assets would continue for assets placed in service until December 31, 2016;
Extension of second generation biofuel producer credit;
Extension of incentives for production of biodiesel and renewable diesel;
Extension of 5-year period for built-in gains tax on S corporations;
Deduction for local and state sales taxes; and
Extension of tax-free distributions from retirement accounts directly to charities.
The bill is expected to cost $95 billion over 10 years according to an estimate provided by the committee.  The most expensive provisions (over the 10 year period) are:
Research Credit - $22.145 billion,
Active financing income exception - $13.450 billion,
Renewable power facilities eligible for credit - $10.492 billion.
The provisions related to Section 179 would cost about $22 billion upfront, but then the would save about $18 billion over 10 years (since there would be no depreciation on those assets).
The 50% bonus depreciation provisions would cost $90 billion upfront, but then would save about $87 billion over the 10 years.
This is one of the key reasons why Section 179 at a $1 million could be made permanent in any tax reform.  The net cost over a 10 year period (which is how they score all bills) is fairly minor compared to other provisions.  You must remember that Section 179 is not an extra deduction or credit that permanently reduces income tax.  All it does is accelerate a deduction that is otherwise already allowed (over a number of years not to exceed 15).
The House has passed several bills to make extender provisions permanent, but hasn't begun working on another temporary extension of any extenders package.  Ways and Means Committee Chairman Paul Ryan (R - Wisc.) has indicated he wants to complete a bill in the fall.  This means we might have a bill as early as September, but since Fall does not technically end until about December 21, it may be later in the year.