Published on:
16:34PM May 22, 2015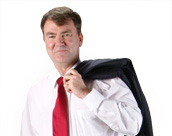 For those farmers, bankers, attorneys and especially CPAs and accountants that need to get their professional hours in, I am personally inviting you to attend one of three summer seminars put on by The Center for Agricultural Law and Taxation (CALT).
The first seminar will be held Thursday and Friday June 11 and 12 in Findley Lake, New York.  This resort is about as far west as you can get in New York and it looks like a very nice place to visit.  You are also only about 90 miles away from Niagara Falls.  Roger McEowen and Kristy Maitre (previously with the IRS for about 30 years) from CALT, Bill Parrish, an accountant from Kansas City and myself will be doing the presentation on both days.  Day 1 covers income tax planning and day 2 covers estate and succession planning.  That will be the format for all three summer seminars.  It is co-sponsored by the Pennsylvania Institute of CPAs, HBK CPAs and Consultants and Farm Credit East.
The second seminar will take place on Thursday and Friday June 18 and 19 in Spearfish, South Dakota near the Black Hills of South Dakota.  Roger McEowen, Kristy Maitre, Andrew Morehead, an accountant from Colorado and myself will team up for this two-day seminar.  It is co-sponsored by the South Dakota and Montana Society of CPAs along with Ketel Thorstenson LLP.
The third and final seminar will be held in Lake Tahoe, California on Thursday and Friday July 30 and 31.  Due to my previous commitment for the Farm Financial Standards Council on those days, I will not be able to help with that seminar, but Chris Hesse will be taking my place along with Roger, Christy plus Kristine Tidgren from CALT and Stephanie Hathaway and Michelle VanDellen from Moss Adams.  This seminar is co-sponsored by Price Paige and Company, Scolaro, Fetter, Grizanti, McGough and King plus HMS Law Group LLP.  Lake Tahoe is one of the most scenic areas in the country.
Again, if you need some education on farm income and estate planning, there three seminars would well be worth your time.