Published on:
18:11PM Sep 10, 2015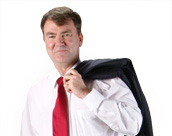 A few producers in Southern Minnesota have brought this to our attention recently.  Many who think they are signed up and are good to go for 2014 and 2015 ARC/PLC payments are not done.  There is a final step that must be completed by September 30th.
After you formally elect ARC/PLC coverage, the final step is enrolling (signing the contract).  If you have elected (chosen) ARC or PLC, you must still enroll your farm (sign a contract), before September 30, 2015 to receive benefit program benefits.  Many producers are not done yet.
Producers sign a contract to participate in ARC/PLC for 2014 and 2015 crop years by visiting their local FSA office.  To find your local FSA county office, visit http://offices.usda.gov.  This applies to the 2014 payment that is due in October so it's very important.
No one likes surprises so best to share this information and follow-up.