Published on:
15:34PM Aug 15, 2015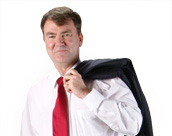 This will be my sixth year in a row of doing the Pro Farmer Midwest Crop tour.  My first two years I did the western leg, the last three were on the eastern leg and this year I go back and tour the western leg.  Here is a map from Pro Farmer showing the locations of the tour on each day:
The eastern leg starts in Columbus, Ohio Monday morning and ends up in Fishers, Indiana (dark green area).  Tuesday the tour continues over to Bloomington, Illinois (light green area).  Wednesday the tour travels over the Mississippi River and ends up at Iowa City, Iowa (orange area).  On the last day of the tour, it heads up to Rochester, Minnesota and meets up with the western leg (red area).
The western leg starts in Sioux Falls, South Dakota Monday morning and routes its way down to Grand Island, Nebraska (dark green area).  Tuesday, the tour stays in Nebraska and ends up at Nebraska City, Nebraska (light green area). Wednesday, the tour crosses the Missouri River into Iowa and stays in Western Iowa the whole day and ends up in Sheldon, Iowa (orange area).  Finally, on the last day, the tour scouts most of Southern Minnesota and meets up with the eastern leg in Rochester (red area).
It is surprising how tiring the tour can be.  You are not really doing any hard work, but driving 10-15 miles and then stopping to take a count of corn and soybeans, jumping back in the car, recording your entries and then stopping again to do another count can wear on you, especially if you do it for 15 times or more in a day.  We try to get at least one count in every county that we hit on the drive.
I will provide a blog update each day on the tour and will also be providing some audio for Pro Farmer.  Make sure to check this out on the Pro Farmer site or at Agweb.  You can also follow me on Twitter @FarmCPA.  I will provide updates throughout the day on trends I am seeing in the fields and anything interesting I hear about on the tour.
With the large crop surprises in last Wednesday report, I am guessing that this tour may move the price needle up or down each day.  It will be interesting and I am already taking some allergy medicine since counting corn makes me cranky without it.