Published on:
13:44PM Feb 18, 2016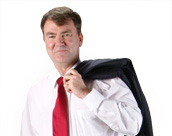 Accounting Today is a magazine for CPAs.  On their website, they just posted their Top 10 tax tip for farmers.  There are some tips here, however, I think the photos are better than the tips.  Most of them are fairly simple, but you may pick up something that you did not already know.

Our blog is designed to take some of these same "tips" and provide more detail on how the tip might apply to your operation.  We will keep you posted on any new "tips" or old "tips" that are still tried and true.

Farmers have less than two weeks to file their returns (assuming they are taking advantage of the special March 1 filing deadline).  I know I have picked up about 60 new farmer returns due by March 1 this year and so far, things seem to be working out fairly well (although that can sometimes be the kiss of death when you say things are going well).