Published on:
13:57PM Mar 10, 2016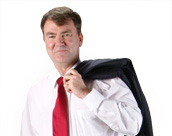 Clifton Larson Allen is pleased to offer two seminars this summer for farmers, CPAs, attorneys and anyone else who is interested in a two-day seminar on farm and estate taxation.  Roger McEowen and myself will be the presenters at the seminars.

The first seminar will be held Thursday and Friday June 9 and 10 in Collowhee, North Carolina at Western Carolina University.  The second seminar will be held Thursday and Friday July 28 and 29 in Anchorage, Alaska at Alaska Pacific University.  The weather that time of year is usually very nice and sun will not set until close to Midnight.  You can take a cruise or get some fishing in too.

Please click here to sign up for the seminars and review the agenda for each.

Roger and I have done these summer seminars for several years now and I think you will find them to be both educational and entertaining.  If you are interested please don't delay.  The seminars tend to fill up fast.