Published on:
14:57PM May 28, 2015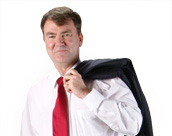 One of the things most dreaded by almost everyone is the trip to the local DMV to get their driver's license.  You walk in the door grab #72 and realize that the current number is #48 and you have a long wait ahead of you. 
For most farmers, the trip to their local FSA office is probably not as painful.  The USDA just announced a new "Conservation Client Gateway" that allows most of the conservation related compliance to be done online.  This can certainly speed up the process and eliminate some of those trips to the local FSA office.  Here are the items that the new gateway enable:
Request

NRCS

technical and financial assistance;
Review and sign conservation plans and practice schedules;
Complete and sign an application for a conservation program;
Review, sign and submit contracts and appendices for conservation programs;
Document completed practices and request certification of completed practices;
Request and track payments for conservation programs; and
Store and retrieve technical and financial files, including documents and photographs.
Here is a link to the Gateway.
I am guessing it is only a matter of time before Ag programs will be available under the same online system.  The funding for the Agriculture Department continues to be cut and it is much cheaper to have an online solution than a series of local manned offices.  Those are not cheap to maintain, however, the service provided may be tough to duplicate online.  We shall see and will keep you posted.