Published on:
11:40AM Jun 12, 2015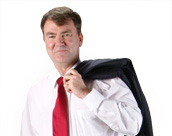 Producers who will receive some type of program payment for the 2014 crop year (ARC or PLC) will need to verify their Adjusted Gross Income (AGI) with FSA before they will be eligible for a payment.  Even though the payment will not be received until after October 1, 2015, the verification of income is based upon the crop year (2014) not the year of payment.
You will need to average our AGI for 2010 - 2012.  If this average is over $900,000, then no payment will be allowed for your portion.  If under $900,000 full payment is allowed.  If you know you will receive a payment this year, go ahead and prepare your Form 941, sign it and take it your local FSA office.
If you wait too long, it may delay your payment.