Published on:
13:23PM Feb 17, 2016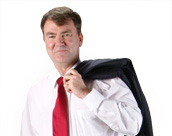 ~~I was first introduced to Roger McEowen about 3 1/2 years ago when he and I started communicating on how to deal with crop insurance proceeds due to the 2012 drought.  As part of the back and forth communication, Roger invited me to help do two summer seminars in Traverse City, Michigan and Santa Fe, New Mexico.  I have shared one of the experiences in Santa Fe with numerous audiences over the year (if you want to know, send me an email).

Roger just recently left the Center For Agricultural Law and Taxation (CALT) at Iowa State University and I am pleased to let everyone know that he has agreed to join CliftonLarsonAllen as a tax director for our Agribusiness and Cooperative group.  He will be based out of Des Moines and will continue to do his normal seminars around the country and provide additional advice for our clients on income and estate tax and succession planning (along with other advice).

He is also working with Washburn University in Topeka, Kansas and Kansas State University in roles similar to what he did at CALT.

Roger and I will be doing two seminars this summer.  Our first one will be in Ashville, North Carolina on Thursday and Friday June 9 and 10.  The second one will be in Anchorage, Alaska on Thursday and Friday, July 28 and 29.  These seminars will be in the same format as prior ones.  First day will be on farm income taxation and the second day will cover estate tax and related succession planning.  We will be providing additional information soon on how to sign up for the seminars, but if you are interested, please block our your calendars for those dates.

Also, for our readers in the Iowa area, we will be offering the normal two day tax classes in the fall.  We will keep you posted.

Again, Welcome Aboard Roger.