Published on:
12:38PM Oct 15, 2015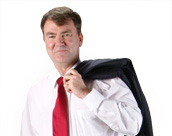 The ACA mandates an $100 per day per employee penalty for providing non-qualified health insurance to more than one employee.  Many of our farm operations operate as S corporations and partnerships.  There is specific IRS guidance that allows shareholders and partners to deduct these health insurance premiums for owners and since this guidance did not line up with the guidance on the imposition of the $100 per day penalty, the IRS issued a notice earlier this year that indicated S corporations could continue to file their returns the same way until the end of this year.
However, this notice appeared to be silent on the treatment for partnerships and partners.  They should be treated the same since S corporations are treated as if they were "partnerships" for purposes of this rule.  Roger McEowen at Iowa State Center for Agricultural Law and Taxation just uploaded a blog post on this subject.  The IRS has indicated that additional guidance will be provided "soon" but I think your and my definition of soon is much different that the IRS.
We will keep you posted.
Remember today is the last day to file your extended individual income tax return.  If you are still waiting for one piece of information, I would recommend filing the return now based on the information you have and file an amended tax return later if needed.  The penalty for waiting is much higher than filing now and amending later.