Published on:
15:07PM Jun 04, 2015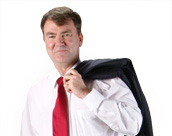 I am at the University of Missouri Emerging Issues in Agricultural Lending today.  I have two speaking sessions, but at the second session this morning, Jim Farrell, President and CEO of Farmers National Company gave a presentation on the trends in land and cash rents.
The bull market in farm land started in the fall of 2006 when the first land sale in Iowa occurred at the $5,000 level (for their firm).  Since that date, the market went straight up until the first part of 2013.  Investment funds bought large amounts of land during this period and liquidated a large amount of this same land in late 2012/early 2013.
Is this "The New Normal" or is the "The Top of The Slide"?
Some positive indicators are as follows:
Strong demand for commodities despite record 2014 yields
Good 2014 revenue from big yields and insurance payments
Low interest rates
Livestock is profitable
Still good demand for land to buy or rent
Low fuel prices (especially helpful or irrigated farms)
Good crop insurance / risk management options still available.
Clouds on the horizon are:
China's economy is slowing
Operating capital is under pressure
Lower crop insurance prices for 2015
A stronger dollar
Increasing grain inventory - too much unsold 2014 grain on hand
Steady input costs = margin compression
The big 3 drivers of the bull market are losing steam (1) ethanol, (2) China's appetite for soybeans and (3) 0% interest rates at the Fed.  A shift from a demand based farm economy is moving back to a more normal supply based economy.  120 million new acres of farm land has come into production worldwide since 2006.
Landowners have less empathy with farmers this year versus the last few years.  A budget this year for 180 bpa corn/50 bpa soybeans shows about $200-230 available for cash rent and likely this land will rent for $275-300 resulting in a loss to farmers of possibly $75 or more depending on how well the farmer markets their crops.
Crop rent values are under pressure for 2016, but were only down slightly for 2015, other than pasture rents.  These rents are up substantially from just a few years ago.  Cash rent collections this spring were under more stress this year, however, all of it was cleaned up by the end of March.
40%-60% less cropland on the market today versus the peak of 2012/13.  Less excess capital chasing Midwest acres.  This capital is going after land in the Mid-south and the West and Pacific NW.