Published on:
14:54PM May 14, 2015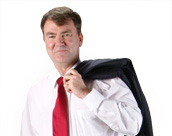 My children used to like to take a look at the books featuring "Where's Waldo?".  My four boys would race to see who could find him first (they usually beat mom and dad to it too).  Once I started doing more traveling, many of my staff will now ask "Where's Waldo/Paul?".  So this post will fill you in on where Waldo/Paul will be over the next couple of months when it comes to speaking engagements, etc.:
June 3 - Columbia, Missouri - Emerging Issues in Agricultural Lending Symposium - I will be doing two seminars (1) Why Do

CPAs

Have Farmers Create All These Entities and (2) Emerging Tax Reform - Implications for Farmers.
June 11 and 12 - Findley Lake, New York -

CALT

 

Summer Seminar - I will be presenting on various income and estate tax issues with Roger

McEowen

of Iowa State University and others.
June 15 - Steamboat Springs, Colorado - Protein Producer Summit (Colorado Cattlemen's Association) - Subject still to be determined.
June 18 and 19 - Spearfish, South Dakota -

CALT

Summer Seminar - Similar to Findley Lake, NY seminar, but with more detail on livestock tax issues.
July 6 - Loveland, Colorado - Farm Journal Legacy Conference - I will be presenting on the practical estate tax planning steps for farmers to take.
July 9 - Watertown, South Dakota - Farm Journal Legacy Conference - Same as Loveland and Lexington.
July 10 - Clear Lake, Iowa - Farm Journal Legacy Conference - Same as Loveland, Lexington and Watertown.
July 13 - Indianapolis, Indiana -

AICPA

Ag Conference - Chris Hesse and I will be presenting an all day Farm Tax Update.
July 14 and 15 - Indianapolis, Indiana -

AICPA

 

Ag Conference - I am the chairman for the

two day

Ag Conference and will also be speaking on hedging accounting and tax issues along with hosting several Q & A sessions.
July 20-22 - San Francisco, California - Granular Conference - I am on the advisory board for Granular and they are hosting a

three day

conference for their customers and other farmers interested in advanced farm management and analytics.
July 28 - New Ulm, Minnesota - Internal Continuing Education of Farm Taxation Update Seminar - This will be an all day session of our farm taxation seminar materials for our Ag team located in Southern Minnesota and nearby states.
This gets me through the end of July and I think the most days I am away from my wife is less than 10 which is a noticeable improvement over the 23 day trip last fall.  If there are any of these seminars that are of interest to you, I have provided the links for signing up for the conference or seminar and I look forward to meeting all of our readers that may attend any of these events.
I will provide my August and September schedule a little later when I have a better feel for what Waldo/Paul is doing.
Paul Neiffer, CPA