Published on:
20:23PM Nov 20, 2015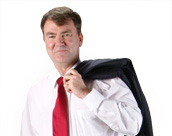 I will be hosting a year-end tax webinar for Clifton Larson Allen next Tuesday, November 24 from noon to 1 pm CST.  The topics that will be covered are as follows:
Quick Update on ARC-CO Payment Recalculations,
Understand Tax Law Changes for 2015 (there were not many),
Accomplish Effective Tax Planning with Multiple Entities,
Manage Income Taxes due at Retirement with a Cash Balance Plan,
Take Advantage of Deferred Payment Contracts (even with Section 179 Uncertainty),
Determine if an IC-DISC makes sense for you,
Maximize your Income Tax Credit Opportunities,
The DPAD Deduction when Dealing with Cooperative Sales.
The Power Point slides related to the webinar will be available as a resource for you.  Here is a link to the webinar sign-up.