Published on:
13:47PM May 17, 2019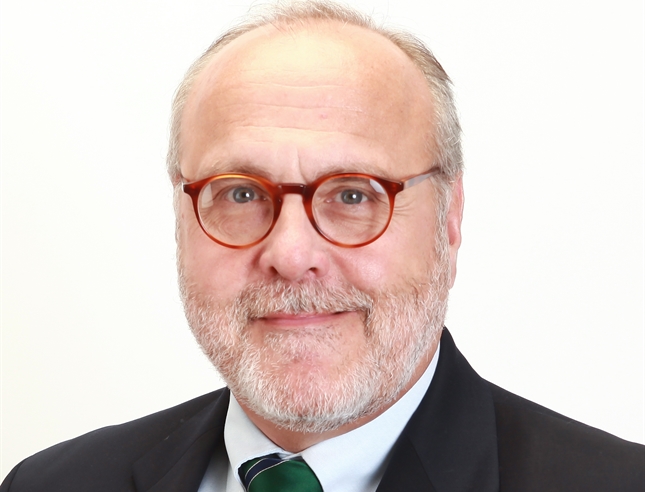 We began the trade this week with a sense of despair concerning the escalation in the trade war between the United States and China, pressing prices for grains and soy to some of the lowest levels in months and in some cases years.  Here were are on Friday and there is another sense of despair gripping the markets and farmers, but this now concerns the lack of planting progress that has been and most likely will be made in the immediate future, and we have grain prices reaching into the highest level in months and beans…well beans are at least up from the lows.  If we were to close right now, July corn would be up 33-cents, and at the highest level since late March, July wheat would be up 47-cents, and at the highest point in a month and July beans would be 28-cents higher and pretty much back to what had been the calendar year lows until this week.   Most springs it is quite challenging to get markets to rally due to planting delays as the general assumption is that given a week of good weather and the crop is in the ground, but of course, we all know the danger of assuming things.  It seems that we had the perfect storm, pun intended, of a record short position and the relentless rain that has proven that incorrect this year.  There is no question that technically this is an impressive performance for the grains/soy markets and should have confirmed we have seasonal lows in place, but just how far we can extend the strength in the face of the other global headwinds is up for debate.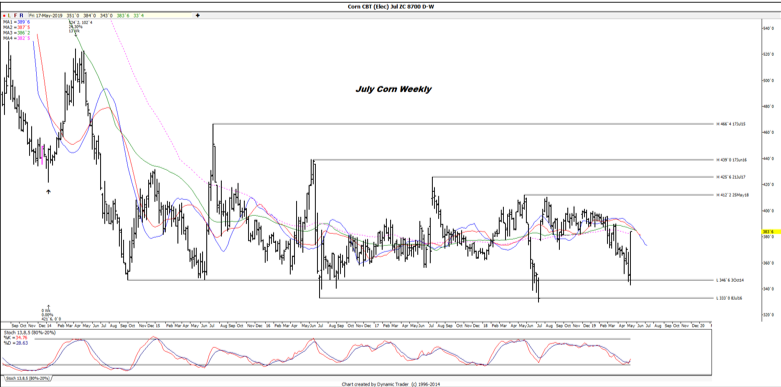 Looking outside of our borders, planting/harvesting appears to be moving along nicely.  France's AgriMer reports that corn planting in that nation has now reached 88% complete, which was up another 11% for the week.  They also rated the winter barley crop as 75% good/excellent, spring barley 89% good/excellent and winter wheat 79% good/excellent.  In Argentina, the Buenos Aires Grain Exchange place corn harvest at 34% complete, which is about average and bean harvest at 76.7% complete. 
According to the largest producers of hogs in China, Wens Foodstuff Group, a reduction in demand in that country has kept the retail price for pork from going through the roof. While they did not offer any specifics, they noted an increase in the consumption of chicken as one of the possible reasons, but I cannot help but imagine higher retail prices have not contributed to this as well.  It is interesting to note that China canceled 3,247 MT of pork last week as reported in the sales yesterday, but our markets did not really react adversely to the news. It could be that regardless of the rhetoric about less demand and the government encouraging the industry to rebuild as soon as possible, they are headed for supply problems during the latter half of this year.