Published on:
13:57PM Apr 29, 2019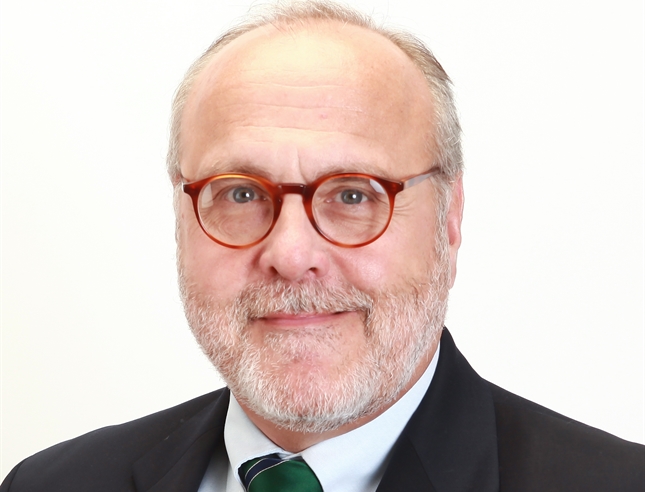 Better late than never. It would appear that the corn market has finally awoken to the fact that the spring 2019 planting season has not gotten off to a stellar start.  Rain/snow is the dominant story this morning and the forecast for a number of addition storms cutting across the Midwest during the next week has probably helped spur buying. We have now extended this mini-rally that really began last Thursday, and corn has reached up to the highest point traded in a week. Note that the spread action is encouraging as well.  While there may be no assurance that we are out of the woods just yet, and there are sure to be bears lurking for another opportunity to pounce, but with record short holdings more than a few of them may be feeling just a bit uncomfortable at this time.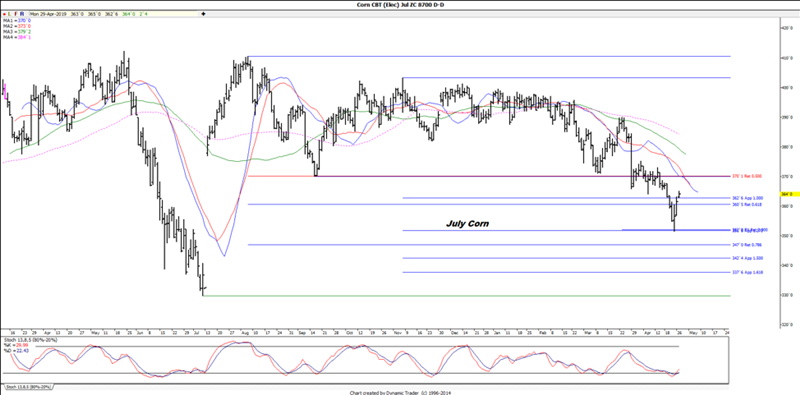 General news is rather sparse as we kick off the week, but there will be a keen focus on the planting updates this afternoon.  The trade is expecting to see corn planted in the 15% to 17% range, which would compare with an average pace of 27%.  They are also expecting to see a bean figure of around 5% complete but no doubt, if conditions do not improve soon, there will be quite a bit of chatter about switching corn acreage to beans.  We continue to maintain that the March Prospective Planting report will have marked the highest corn and lowest bean figures for the year.  I do not mean to ignore wheat, but it is the exception to the rule this morning and sits in negative territory.  Ample global supplies and output continue to be the anvil tied around its neck.  Over the weekend the government of India raised its wheat import duty by 10% in an effort to deal with already large domestic stocks. 
I am not sure how they have held off this long, but Cambodia has now confirmed the first case of African Swine Fever.  In response, China has banned all imports of hogs from Cambodia and the irony here is; it probably should have been Cambodia making sure no Chinese or Vietnamese pork crossed over their borders.   
Not a tremendous amount of feature in the macros this morning but if weather were not the key focus, they would probably be a slightly negative influence.  Metals and energies are under pressure and the dollar is a touch higher.  We shall see what the progress updates present us with this afternoon and if that may be the catalyst to spur widespread short-covering.