Published on:
16:32PM Feb 08, 2018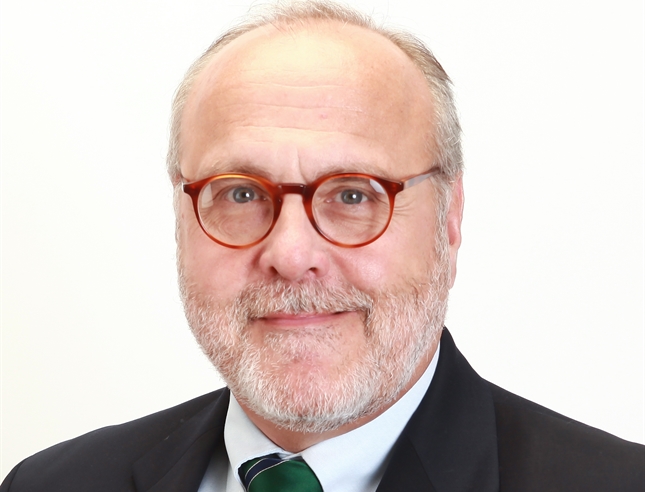 While beans appear to have shifted into neutral, the grain markets and particularly corn continue to extend gains.  As I warned yesterday, with short-term indicators quite overbought and the fact that we sit at a time of year when it is difficult to generate major excitement, we probably should not expect to see runaway advances at this time but do note long-term charts are providing encouraging signs.  For years I have used the MACD indicator on the weekly corn chart as a bellwether for overall direction as I have found it to be reasonably reliable.  Simply, when positive, markets will respond well to positive news and when negative, just the opposite will occur.  While it is almost imperceptible on this chart due to the extended sideways pattern, but the indicator did turn positive a couple of weeks ago. Keep in mind, that normally when it turns positive, or negative, it is for an extended run, not just a few weeks.  If history can be our guide, it would suggest that the corn market be well supported on corrective setbacks and we have higher highs to look forward in the weeks and months ahead. 
Corn is not solely being supported by technical changes at this point as there has been bits and pieces of positive news filtering in a well.  The recent issue with US Sorghum exports to China has promoted the ministry of agriculture in that country to raise the 2017/18 corn imports by 300,000 MT.  Additionally, it would appear that most agencies, public and private are beginning to lower the forecast for the Brazilian corn crop.  The USDA Brasilia bureau has reduced the projection to 92 MMT, down from 98.5 MMT last year but even then, they stand quite a bit above some privates.  As we have reported previously, Dr. Cordonnier has been at 88 MMT for some time now, Informa has now lowered its estimate to 88 MMT as has Conab.   
While the corn export outlook appears to have brightened a bit, the bean picture has moved in the other direction. Shipments for the last quarter of 2017 were the smallest in the past four years while Brazil has swung in the other direction with shipments 46% higher than the previous record for that period.  Granted, the usual logistical issues with bad roads has surfaced again this year, but unless rains really become an issue, it should be a short-term problem.  It will be interesting to see if the USDA lowers the projection again later today.
That would seem to be a perfect segue to the weekly export sales that were released this morning.  Beans sales did bounce back nicely from last week with a number of 743,200 MT or 27.31 million bushels.  Top sales were made to Mexico with 194.2k MT, followed by China with 164.4k and then the Netherlands at 154.9.  This brings the marketing YTD figure up to 1.626 billion or 75.3% of the projected 2.16 billion.  As I said previously, it will be interesting to see if the USDA lowers this target later today.  Corn sales did slip a bit from the previous week (4%) but still came through at a solid 1,769,600 MT or 69.68 million bushels. Unknown destinations were at the top of the list with 426.6k MT, followed by South Korea at 330.2k and then Egypt with 225k.  Marketing YTD now stands at 1.339 billion or 69.4% of the projected 1.925 billion.  With 30 weeks left in the year, this means we will need to average 19.5 million per week moving forward.  While not stellar, wheat sales bounced back from last week ( 36%) with a figure of 393,400 MT or 14.46 million bushels.  Top purchasers were Mexico with 106.4k MT, followed by South Korea with 79.4k and then Indonesia at 74.4k.  YTD we have sold 764.4 million bushels or 78.4% of the projected.  To reach that target we now need to average 12.4 million per week.