Published on:
16:27PM Feb 21, 2018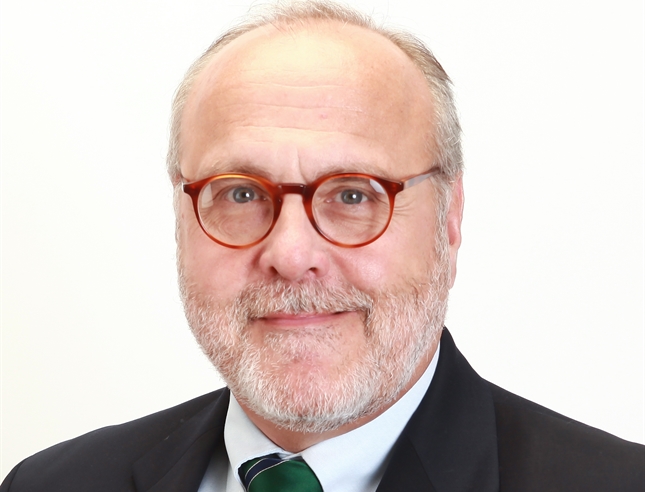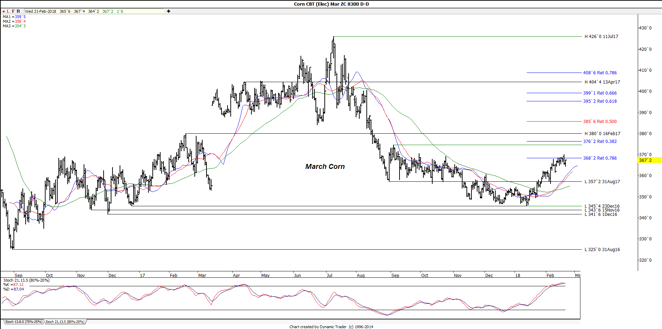 I am not aware of any significant shift in the weather patterns in South America but gauging from the action witnessed in the grain and soy markets yesterday as the day wore on, one might have been led to believe something different.  Outside lower day in corn, solid pressure in wheat and what could possibly have been a hook reversal in beans left all three markets looking just a bit weak in the knees.  Realistically, a nice portion of the strength we have witnessed over the past month has been stimulated by managed money moving from a short position to a long one, which has certainly been welcome, but one must ask; what now?  Yes, the crop could shrink further in Argentina but at this juncture it would appear that for every bushel lost in that nation, we seem to gain one in Brazil, China is celebrating New Year, so there has been little fresh business from that nation, not to mention the fact they have more interest in Brazil than US origin, technically all these markets are overbought and the only other news on the horizon would appear to be USDA reports.  While there are never absolutes in this business, it would seem the odds are stacked pretty heavily against sustaining this strength for much longer.
News about Bunge has been somewhat sparse for the past week or so, and one can assume that discussions are ongoing with ADM, but I might as well stir up the speculative pot in the meantime.  If you recall, last year the major commodity trading house Glencore, PLC was the first to make overtures to Bunge and was rebuked as quickly as a wannabe date with bad breath. Actually, Glencore ended up signing a standstill agreement, which prevented them from making any more overtures but that is soon to expire.  The reason this is so intriguing is that this Swiss-based trader just released earnings for last year which were up 44%, at $14.7 billion and the strongest in the company's history.  You might wonder how Glencore can be posting record profitability while so many other commodity firms have struggled but keep in mind that they are active in trading all commodities and are a major force in global mining, which experienced a booming year.  Of course, the net result is that they not only have the capital but the desire to expand their footprint in the commodity world, including diversifying more into agriculture.  According to the chief executive, Ivan Glasenberg, the company currently has around $10 billion in free cash flow that could be used to fund deals this year and stated: "We work opportunistically."  Maybe it is just a coincidence but note that Bunge is currently valued around…yes, you guessed it, $10 billion and with standstill agreement reportedly soon to expire, ADM may have competition for a takeover. While I certainly do not know all the internal workings of any of this companies, nor do I have a financial interest in any of them but cannot help but believe, maintaining competition in an industry that has already witnessed dramatic contraction over the past couple years would be a bad thing.