Published on:
16:52PM Sep 08, 2017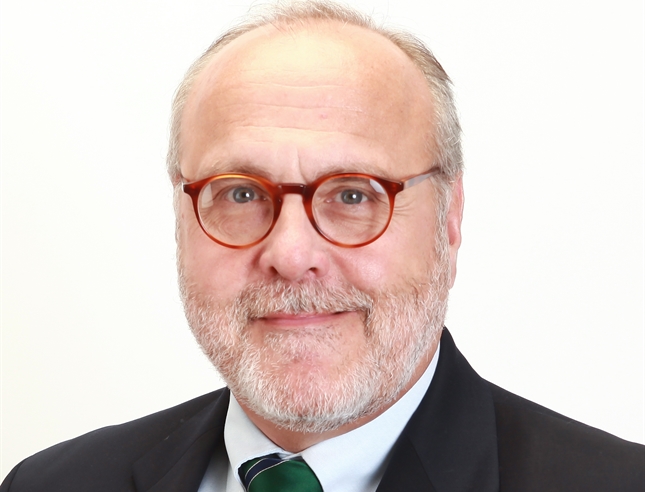 Unfortunately for any who have been or are in the path of Irma, it has been the major point of concern this week and for those in Florida and points north from there, will be over the next 24 to 36 hours.  Beyond the havoc this seems sure to inflict on Southern Florida, seeing that it is forecast to head directly north with heavy rain pushing as far north as Tennessee, it is likely to at a minimum complicates harvest activity and potentially inflict crop damages as well.  Our prayer of safe keeping goes out to all those in harm's way this weekend.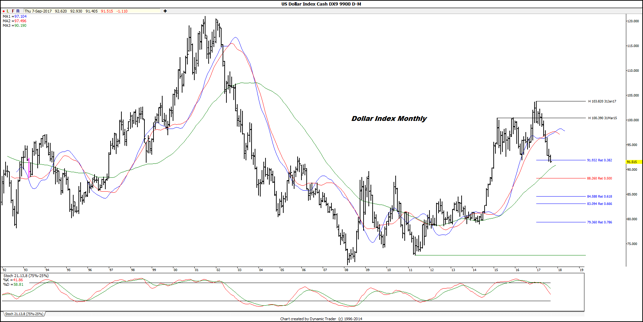 While it would appear to be a combination of Irma, Washington budgetary concerns and the ever-present danger from the childish tyrant in North Korea, note that the US Dollar has continued to descend and this week we have reached down to the lowest point traded since January 2015.  On a daily and even weekly position, this index is quite oversold, but when viewed from a monthly perspective it would appear that we have the potential to continue generally lower and for the commodity industry as a whole, that is good news.
While I would like to believe the lower trend in the dollar is responsible for at least a portion of the bean demand, we have witnessed this year, but realistically the 800-pound demand-gorilla in the room continues to be China.  During the month of August, that country imported 8.45 MMT, which was 16% lower than the 10.08 they received in July but the number was still 10% ahead of a year ago, and that July figure was the largest monthly number recorded since 2010. 
That would seem to be the perfect segue into the weekly export sales report issued this morning.  Recognize that this reflects the final week of the old crop year and not surprisingly for beans we registered a negative 366,400 MT or 13.46 million bushels. Net sales of the new year totaled a respectable 1,523,000 MT or 55.97 million bushels.  In total, there will be 2,356,000 MT of last year's sales carried into the new year. A similar result for corn as we recorded a cancellation of 358,600 MT or 14.12 million bushels for the expiring crop year and will be carrying 1,010,500 MT into the new.  Net sales of 2017/18 came in at a very solid 1,480,000 MT or 58.28 million bushels.  Finally, we have wheat sales which were a touch disappointing.  Net sales tallied 375,500 MT or 13.8 million bushels.  This figure is 30% below the prior week and 26% below the 4-week average. 
Finally, we have industry estimates filtering in for next week's report.  This set is courtesy of Reuters; Corn production of 14.035 billion derived from a yield of 168.2 bpa.  This projected to leave us with ending stock next year of 2.18 billion.  The average ending stock estimate for 2016/17 is 2.34 billion.  For beans, the average production estimate came through at 4.328 billion with a yield of 48.8 bpa.  Projected 2017/18 ending stocks sit at 442 million and for 2016/17, 370 million.  The 2017/18 wheat ending stocks are expected to fall in around 920 million.  We shall see what Uncle Sam has to say on the 12th.